Character Traits: Using Descriptive Words & Phrases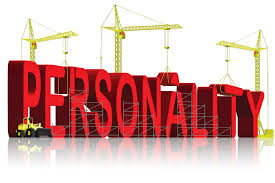 INTERVIEWERS JUST LOVE to ask you questions that get to your perception of yourself; these may come in several forms such as:
"Describe your personality";
"How would you describe yourself";
"What are the qualities you possess that make you the best candidate for this job";
"What do you bring to this company that will make this company stronger?"
The whole idea of asking you to describe your personality or character traits is to try to understand whether you will fit in and the way you talk about yourself is one of the best ways to learn a lot about you quickly.
The question most people dislike is: "How would you describe your personality ?", yet is is one of the most common interview questions.
What they really want to know is: What sort of person are you?
This descriptive phrase packs a lot of information about your character traits into one sentence:
"I am professional, confident, efficient and goal orientated with the proven ability to use my own initiative or work efficiently as part of a team."
Character Traits: Describing Your Personality
Are you someone who has initiative and gets on well with others and is flexible in attitude to different ways of working; maybe you are a great team player, or a strong leader or you describe yourself as loyal and conscientious.
Your response should always try to avoid the "open-door" or "hands-on" type of answer. Remember that 'compatibility' is much more important than 'competence' when it comes to describe your personality or character traits.
Put that to the test if you like – who would you rather work with? Someone who can do everything, or someone you can get on with?
I recommend that you use adjectives like reliable, loyal, adaptable and resourceful amongst others (see the list of personality describing adjectives below), but make sure you back these with supporting examples.
The most important thing is to make sure you boil it all down to presenting your answer in a way that it matches what the employer is looking for.
Here are some short phrases you can use as a starting point to describe your Character Traits; try out two or three of them and make them sound personal and about you.
I also recommend you try one of the free personality tests to gain a better understanding of how to describe your own personality and intrinsic character traits, because its never easy!
I am highly motivated and enthusiastic and have a keen desire to continually update my knowledge and skills.
I am a loyal employee who is hard working, dependable and trustworthy because I understand it is a two way relationship.
I have the ability to work individually and as part of the larger organization's team.
I have a strong sense of commitment; I am able to begin a course of action and work through it until it's finished.
I have a very strong drive and motivation to continually develop my professional skills.
I have excellent communication skills both verbal and written.
I have the ability to relate to all types of other people I work with.
I have the ability to be flexible and adaptable in order to meet changing conditions or situations.
I am outgoing, enthusiastic and a determined individual, eager to make progress.
I am professional, confident, efficient and goal orientated with the proven ability to use my own initiative or work as part of a team.
I am able to learn quickly and my common sense helps me respond to the needs of new situations.
I see myself as being competent and versatile with good organisational skills.
I possess honesty and integrity; I have high professional standards and I aim to be fair and truthful in everything I do.
I am reliable and able to be trusted to do what I have been asked to do, or what I have promised to do.
I take pride in my personal presentation and take into consideration suitable clothing and company dress codes.
I have common sense and the ability to make decisions based on knowledge and good judgement.
I have a sense of humour and I am able to join with others and enjoy funny situations.
I maintain a balanced attitude to work and home life giving appropriate consideration to things that matter at home and at work
I am able to deal with pressure and organise my time well, so that work and job demands get proper attention.
I am motivated and positive about the work I do by setting myself goals and working toward them.
Do my tips on describing Character Traits help you to overcome your interview nerves? I certainly hope so.
Please read more about Describing Your Personal Attributes